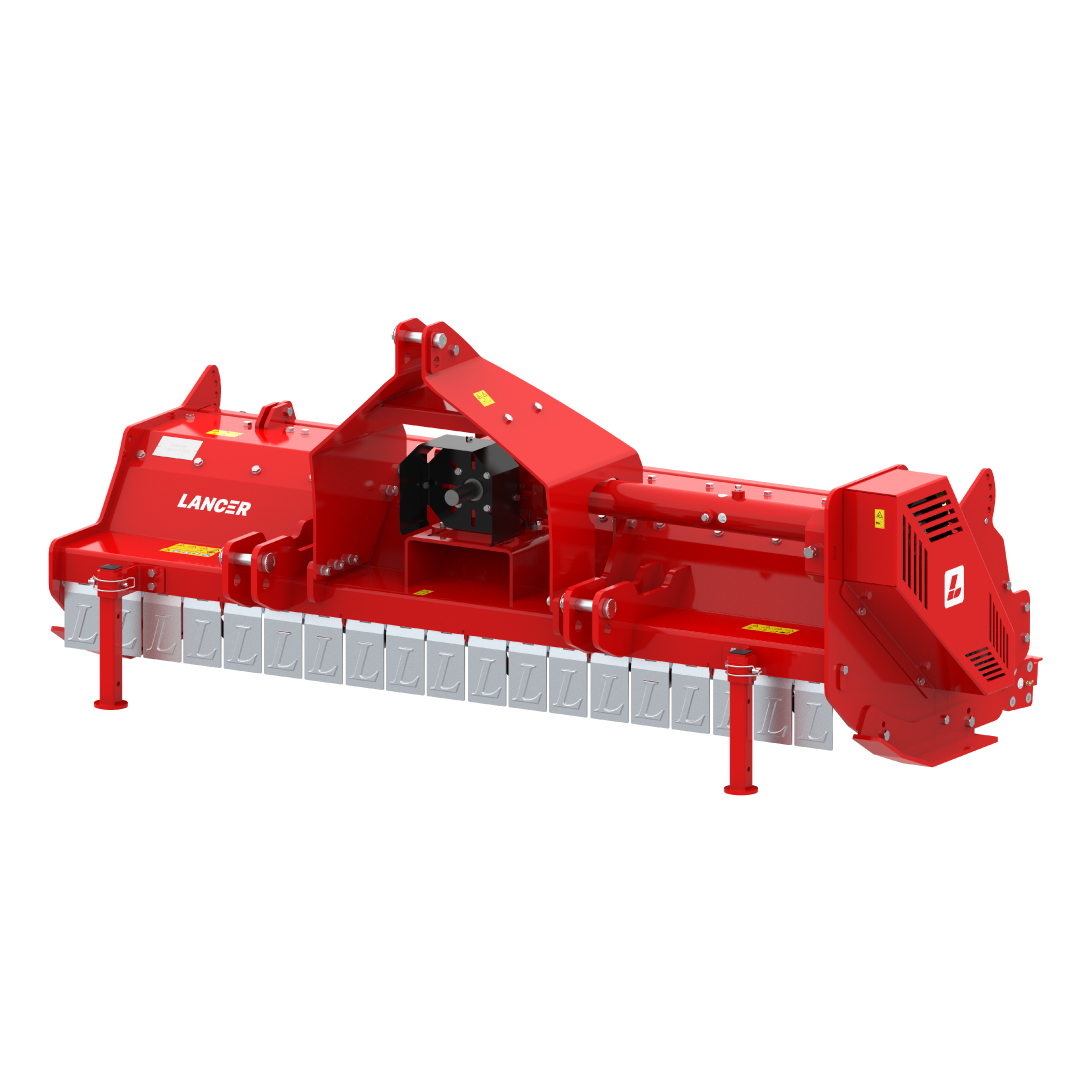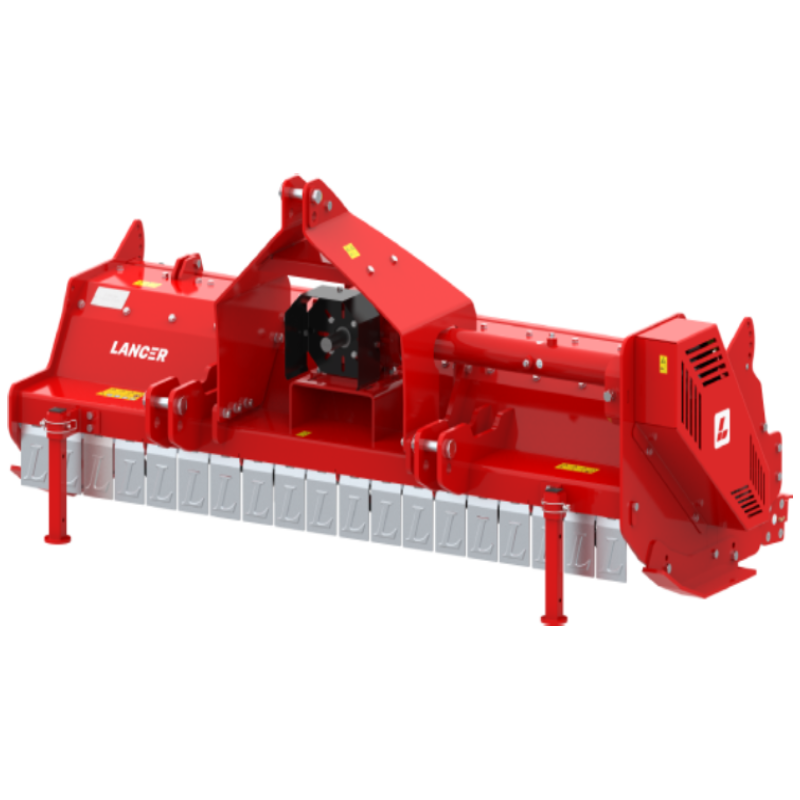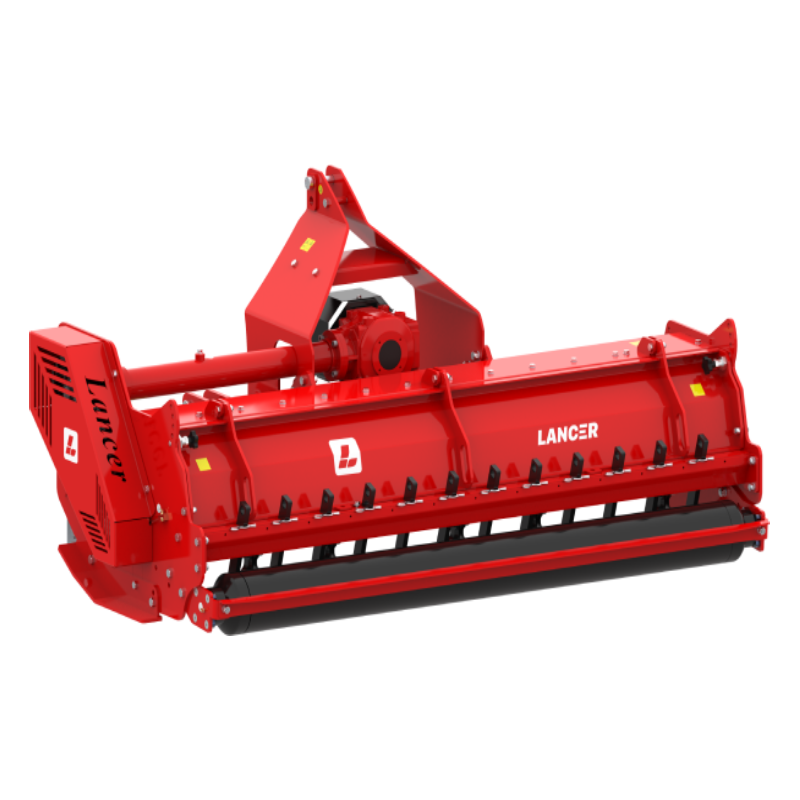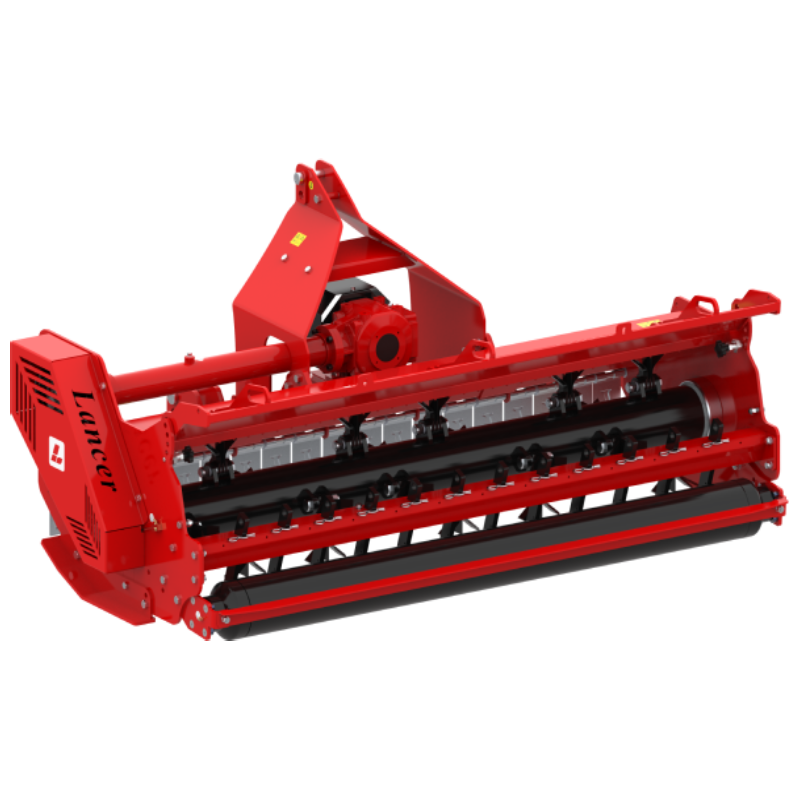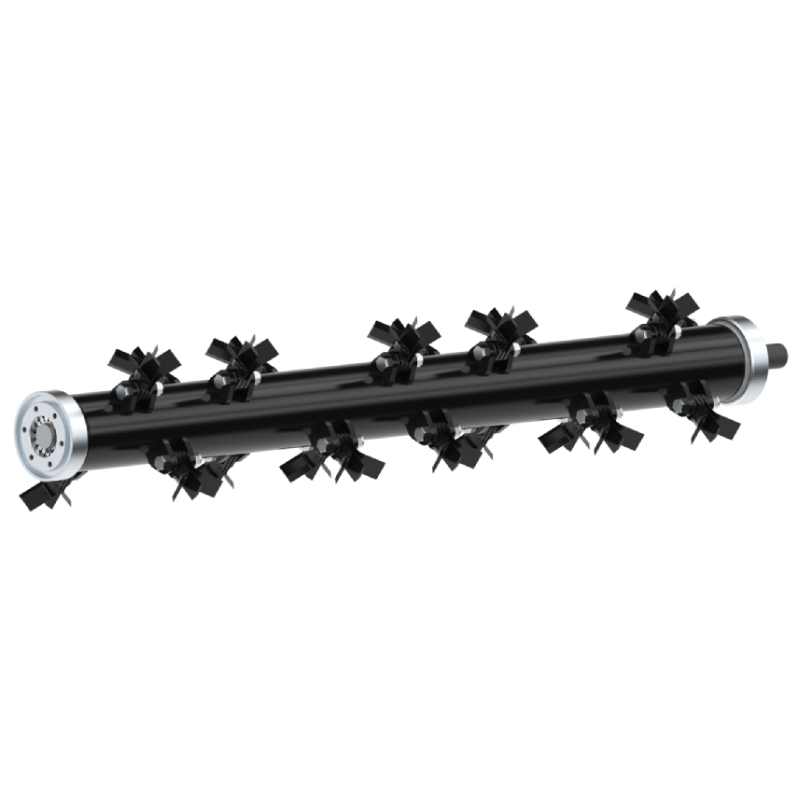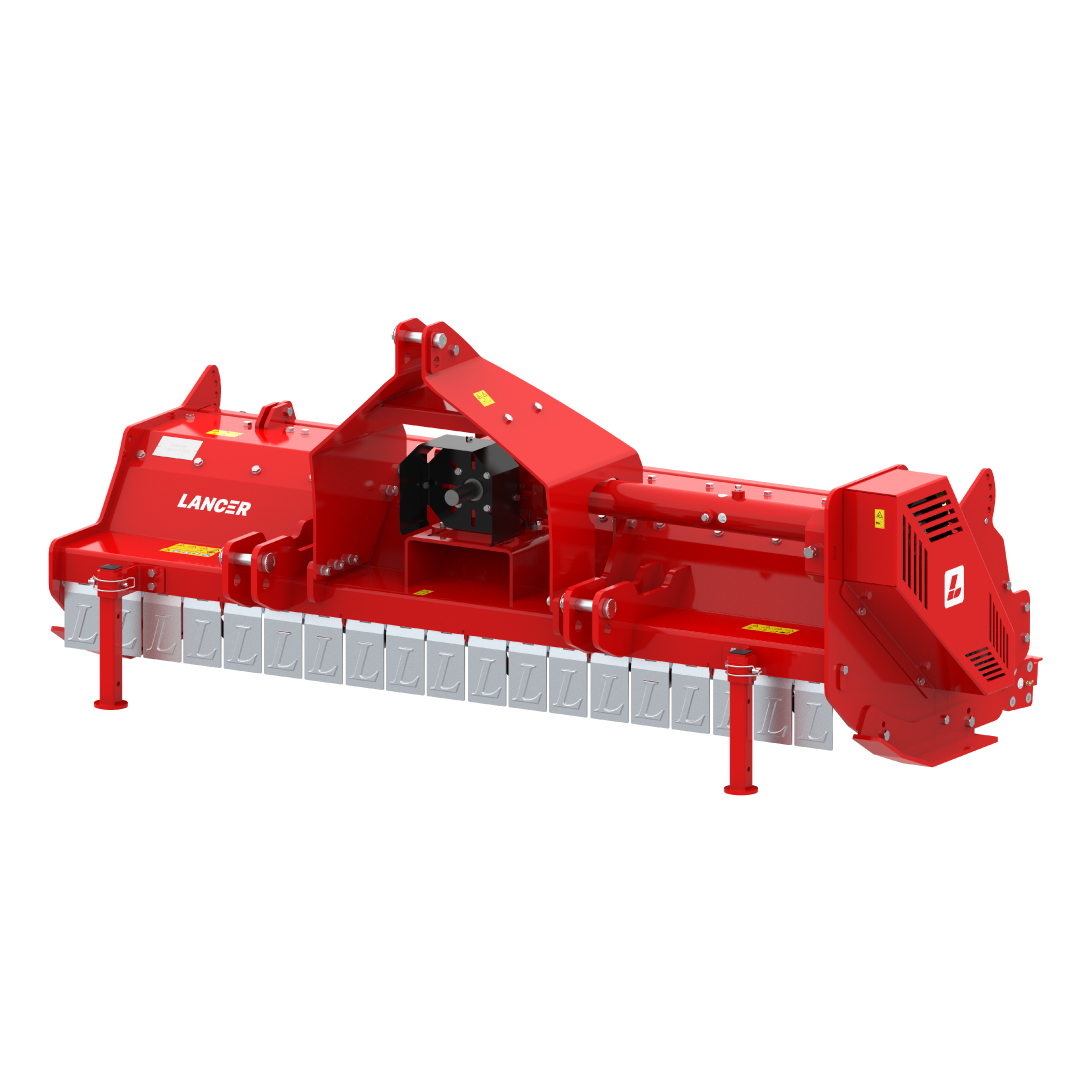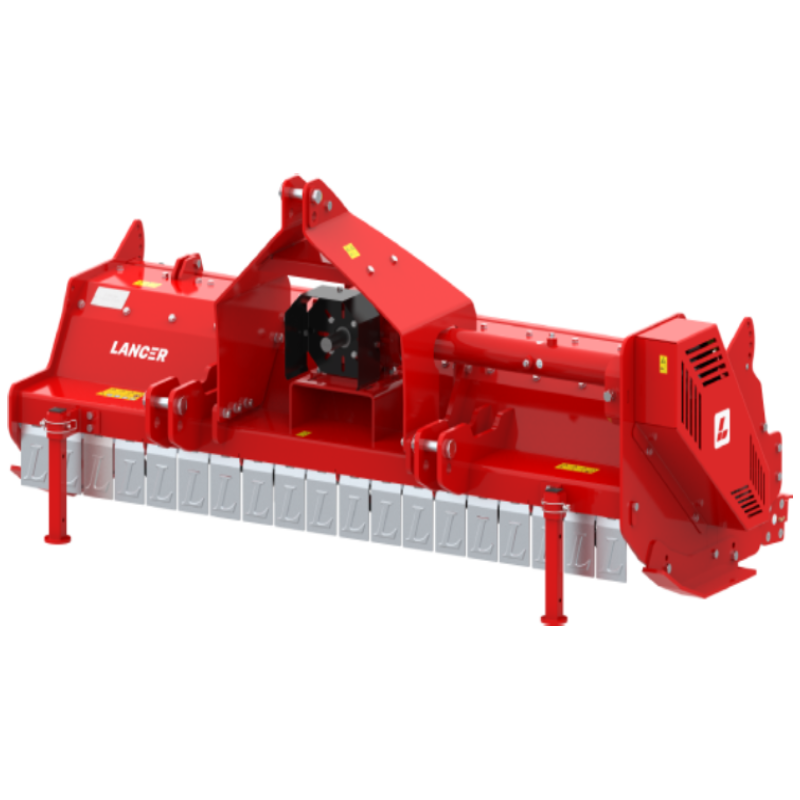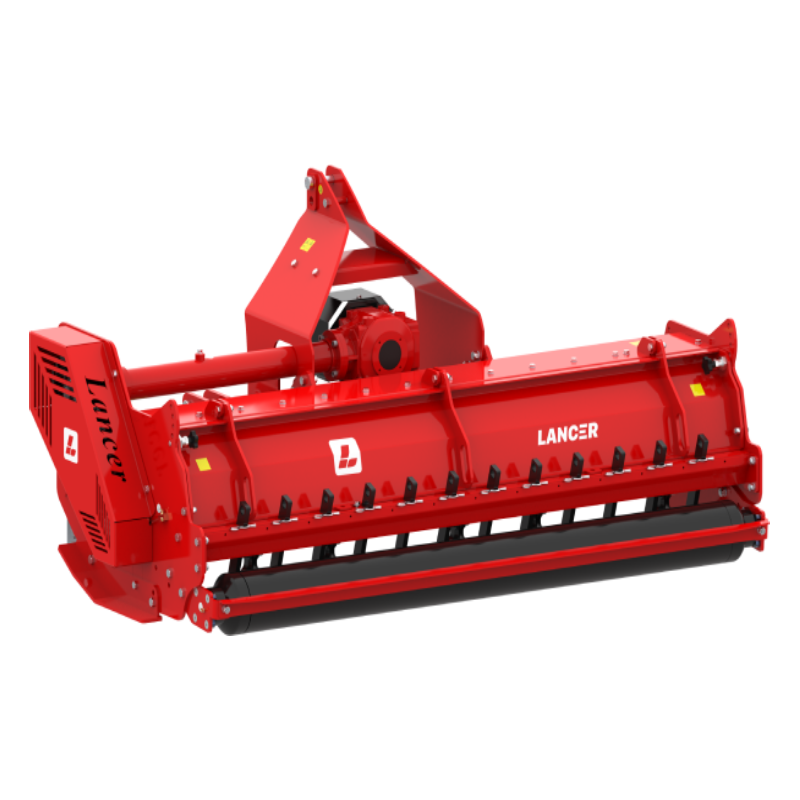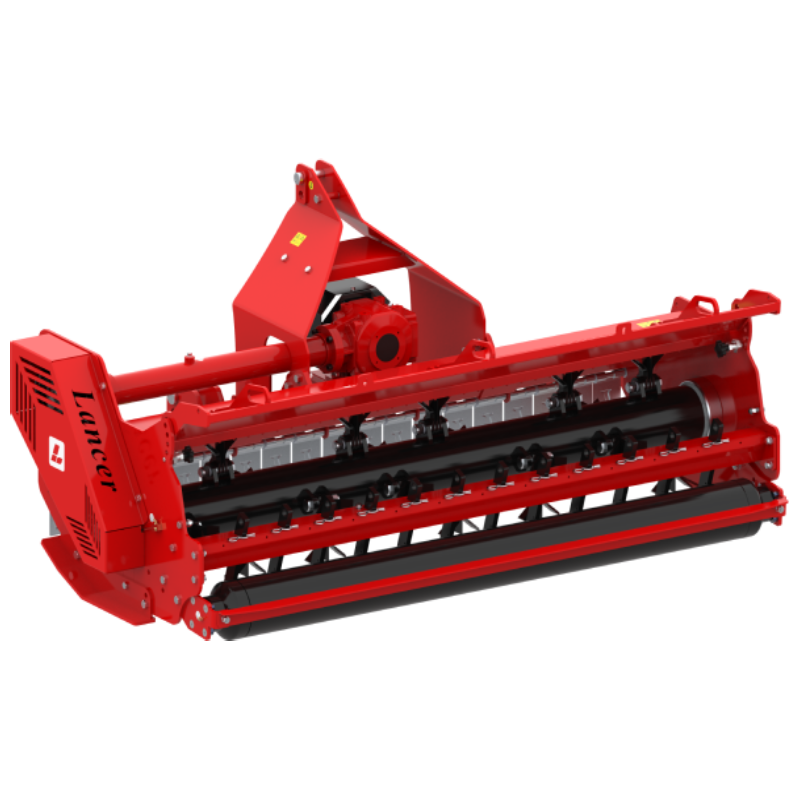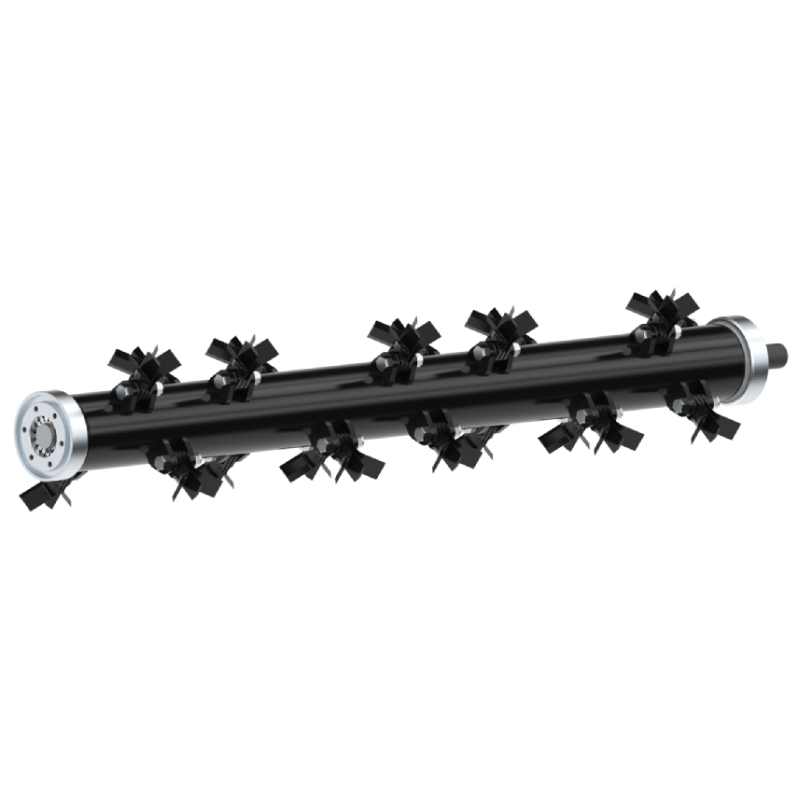 Lancer Jupiter JH Series
– / Mulcher / Shredder / Flail Mower JH Series is ideal for shredding thick prunings, tree branches up to 8 CM in diametre. This series is specially designed for wide open fields, as well as brushwood and orchards. It can work with 40 to 80 HP Tractors .
Standard Equipment
Electronically Balanced Rotor.
Three Point Hitch Cat 2 Fixed
Gearbox with Free Wheel 540 RPM
4 XPB Side Belt Transmission
Rear Roller Adjustable in 3 Positions.
Front Protection with Flaps
Back Door Easy to Open & Close
(4 Adjustible Position Locking)
Side Skids Adjustable in 2 Positions.
Counter Knives.
Advanced Tool Kit.
Technical Chart
Features
On Request
Technical Chart
Model
No.
Working
Width (MM)

Power Requirement

KW

HP

No. of
Blade
No of
Hammer

Weight

Kg

LBS

Overall Dimension ( MM )

W

mm

inch

D

mm

inch

H

mm

inch

JH 160
1600
29 – 59
40 – 80
32 + 16
16
590
1301
1840
72
1130
44
990
39
JH 180
1800
33 – 59
45 – 80
32 + 16
16
610
1345
2040
80
1130
44
990
39
JH 200
2000
37 – 59
50 – 80
40 + 20
20
670
1477
2240
88
1130
44
990
39
JH 220
2200
41 – 59
55 – 80
40 + 20
20
710
1566
2440
96
1130
44
990
39
JH 240
2400
45 – 59
60 – 80
48 + 24
24
750
1654
2640
104
1130
44
990
39
JH 260
2600
48 – 59
65 – 80
48 + 24
24
790
1742
2840
112
1130
44
990
39
JH 280
2800
52 – 59
70 – 80
56 + 28
28
830
1830
3040
120
1130
44
990
39
JH 300
3000
56 – 59
75 – 80
56 + 28
28
870
1918
3240
128
1130
44
990
39
Features
On Request