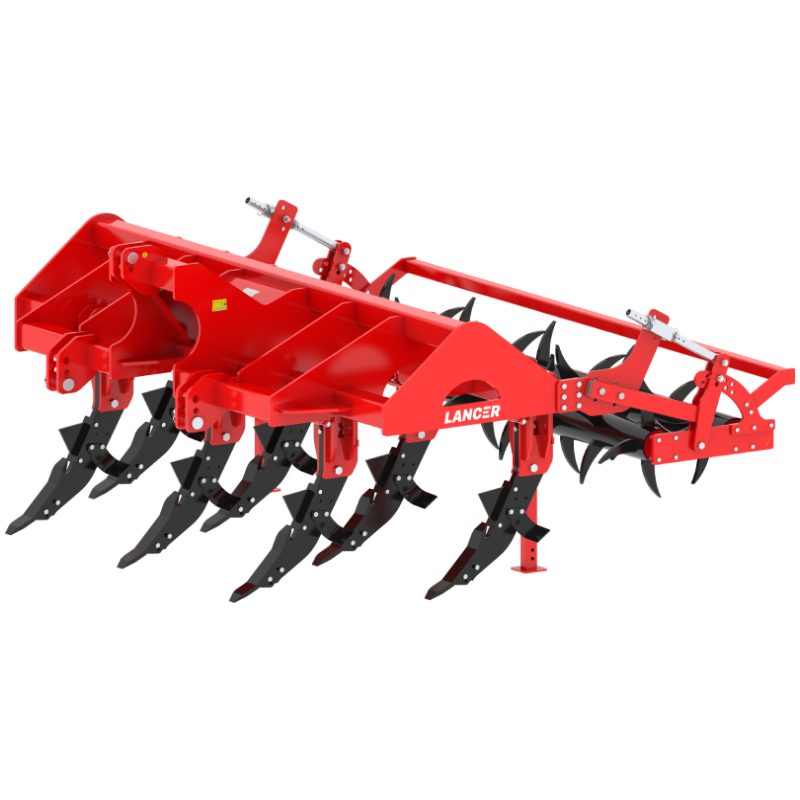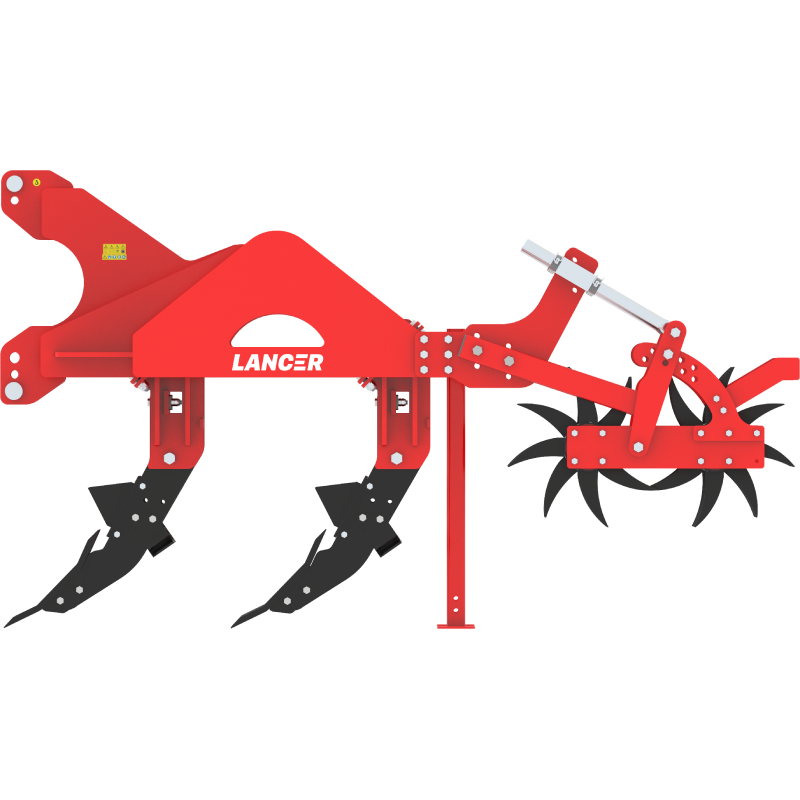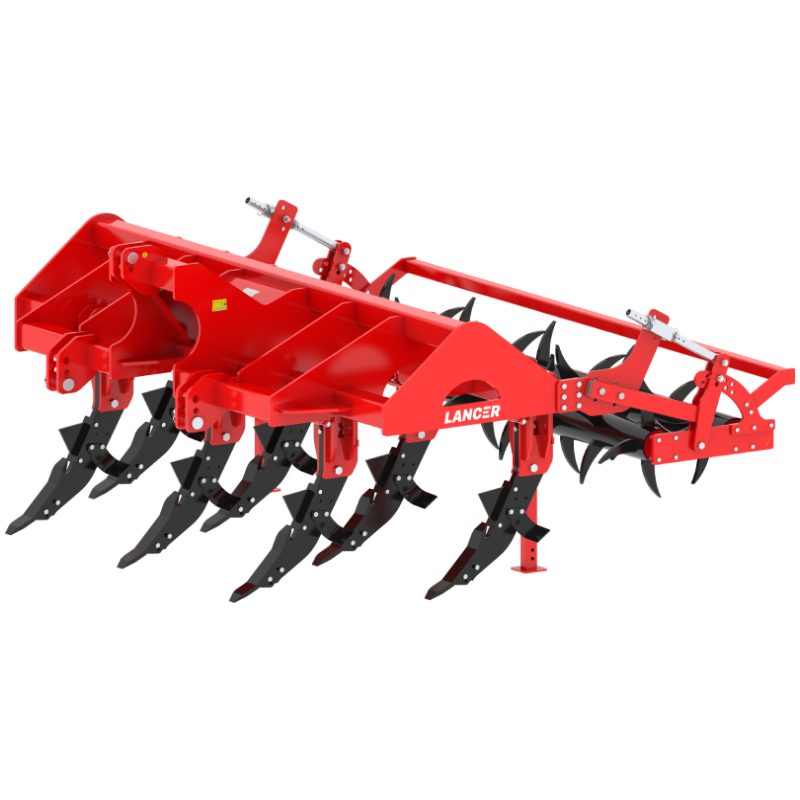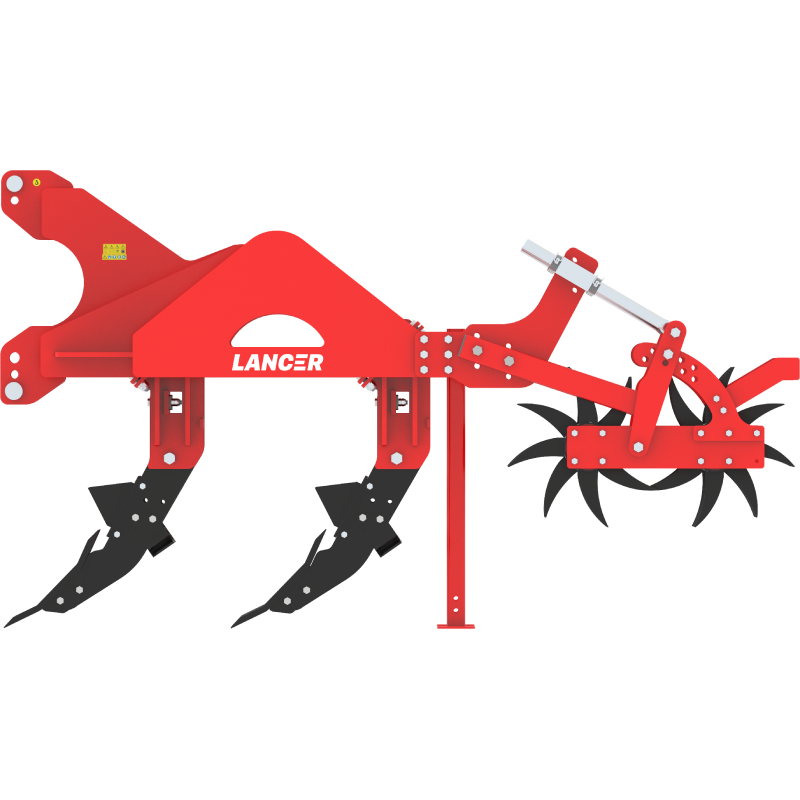 Lancer Kenchua KH Series
Sub-soiler has range of 130 CM to 290CM, Which can be coupled with 65 to 250 HP tractors. It is mainly Made from Virgin Material with rigid structure, High Strength material in Shank and Point with perfect finish to reduce load on tractor.
Standard Equipment
Shank thickness 30 mm
Shank width adjustable
Reversible quick-release blade
Shear Bolt Safety Mechanism
Advanced Tool Kit.
Technical Chart
Features
On Request
Technical Chart
Model No.
Unit
KH 130
KH 180
KH 185
KH 200
KH 225
KH 230
KH 260
KH 290
Working width
mm
1850
1850
1850
2000
2300
2300
2600
2900
Number of shanks
No
4
4
5
5
5
7
7
7
Center Distance between two shanks
mm
465-545
465-545
325-410
345-445
465-521
310-346
345-396
375-445
Working depth
mm
550
550
550
550
550
550
550
550
Overall width
Overall Height
mm
mm
1900
1510
1900
1410
1900
1510
2050
1510
2350
1510
2350
1510
2650
1510
2950
1510
Weight Without Roller
Kg
Lbs
800
1764
795
1753
850
1874
885
1951
930
2050
1070
2359
1175
2590
1210
2668
Weight With Roller
Kg
Lbs
1055
2326
1095
2414
1120
2469
1165
2568
1230
2712
1380
3042
1500
3307
1560
3439
Tractor power
HP
KW
65 – 130
48 – 97
80 – 130
60 – 97
85 -130
63 – 97
100 – 160
75 – 119
120 – 180
89 – 134
150 – 200
112 – 149
160 – 200
119 – 149
190 – 250
141 – 186
Features
On Request
Subsoiler/ Soil Renovator Kenchua