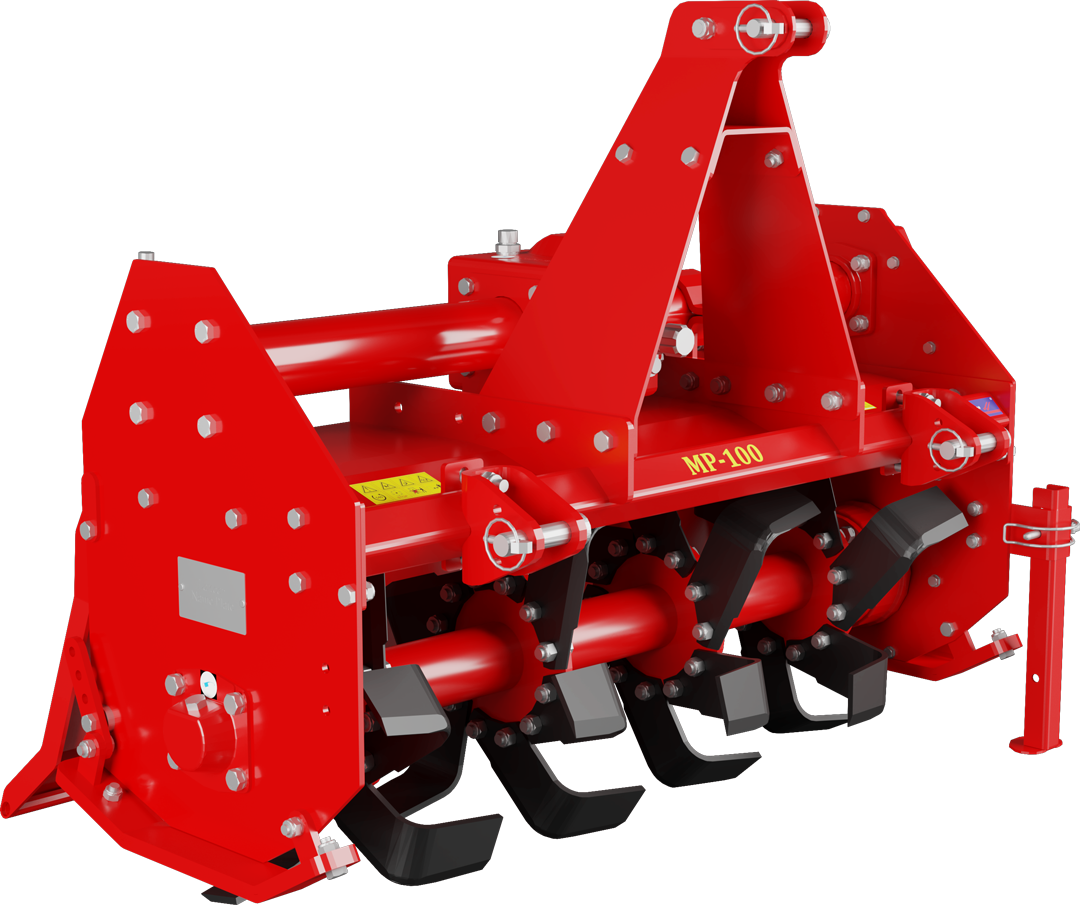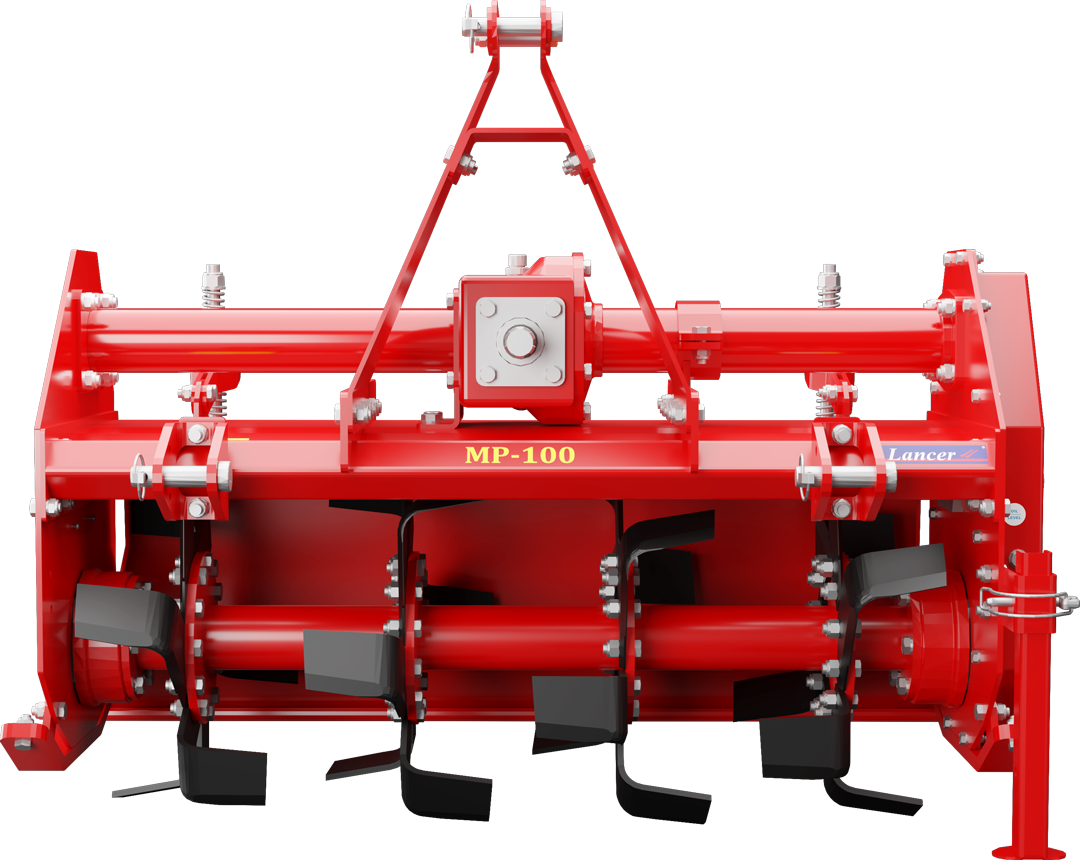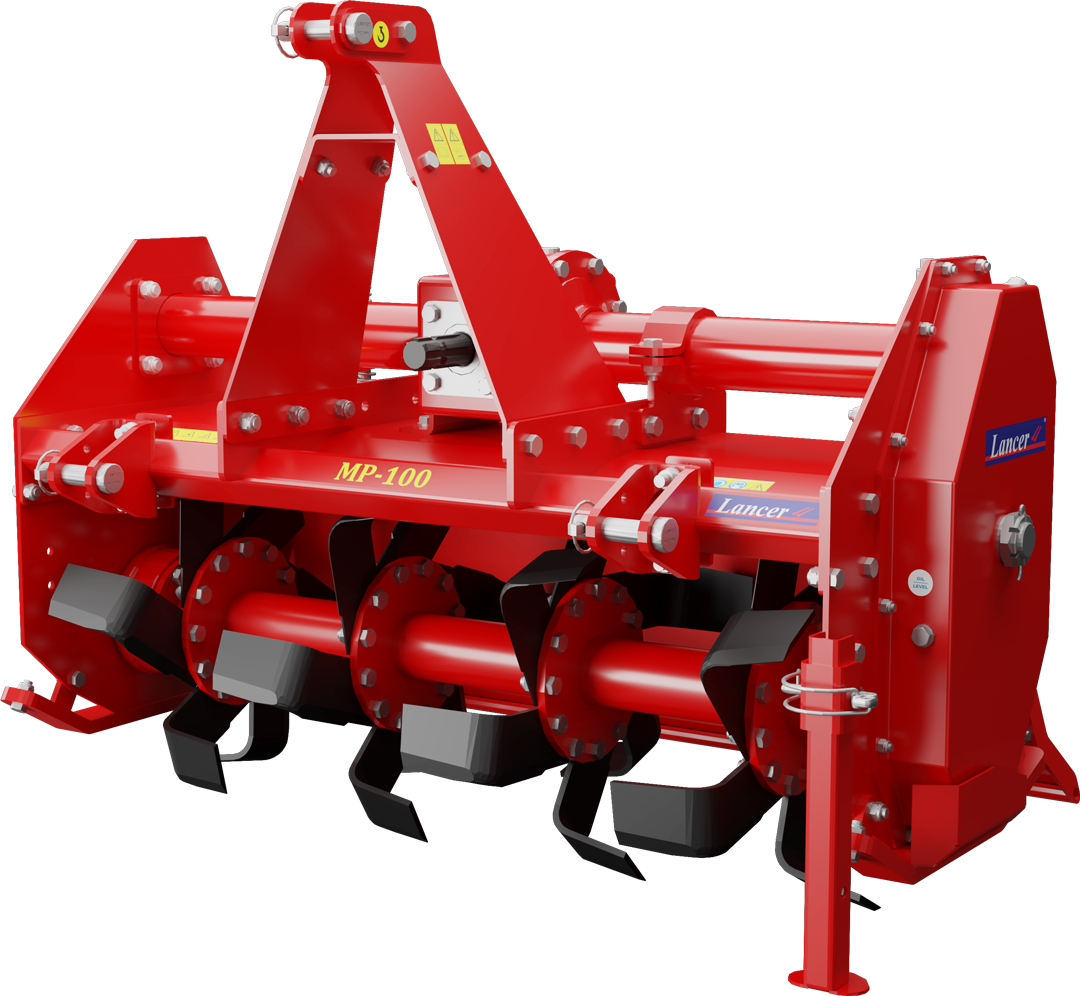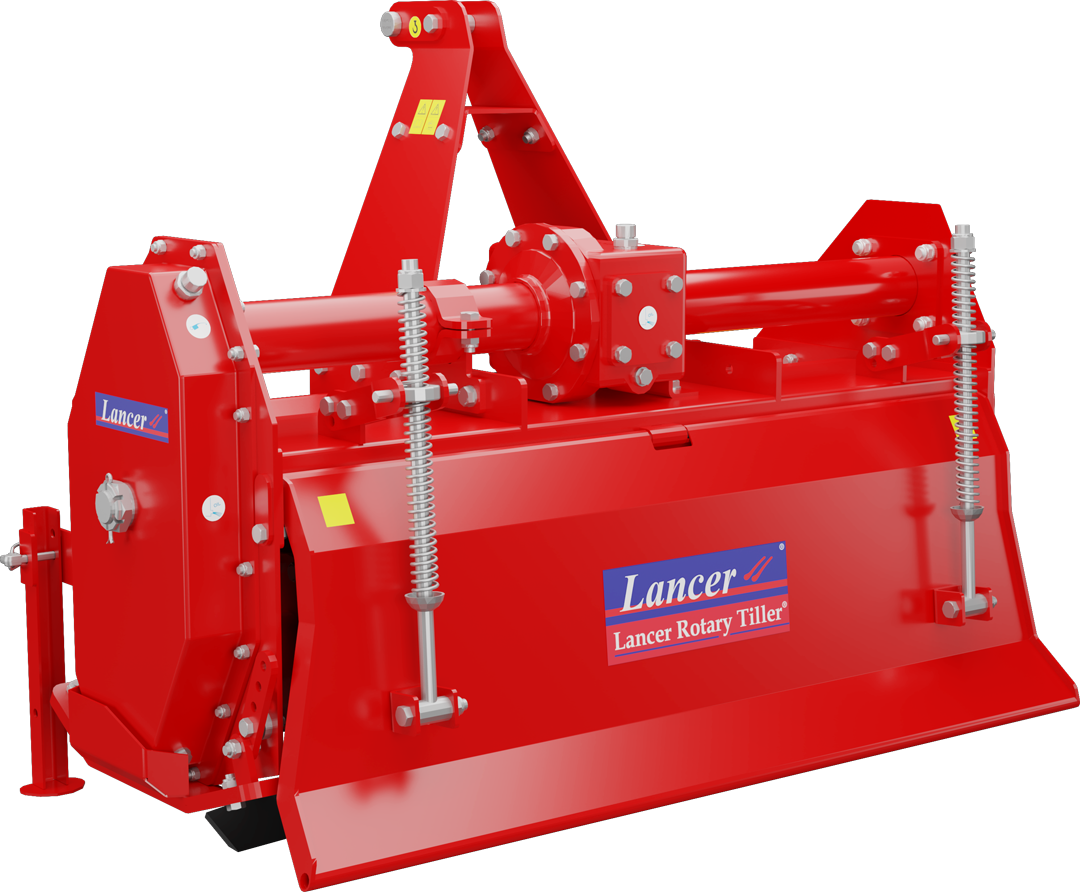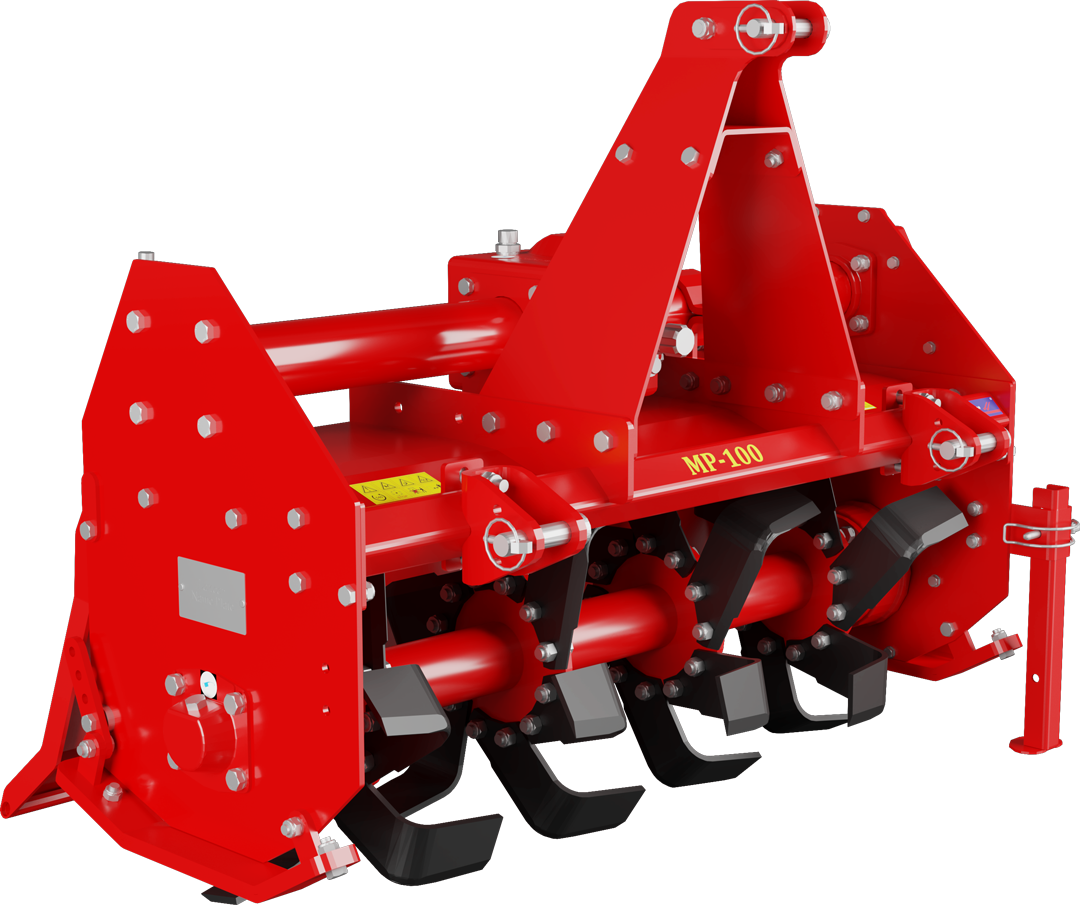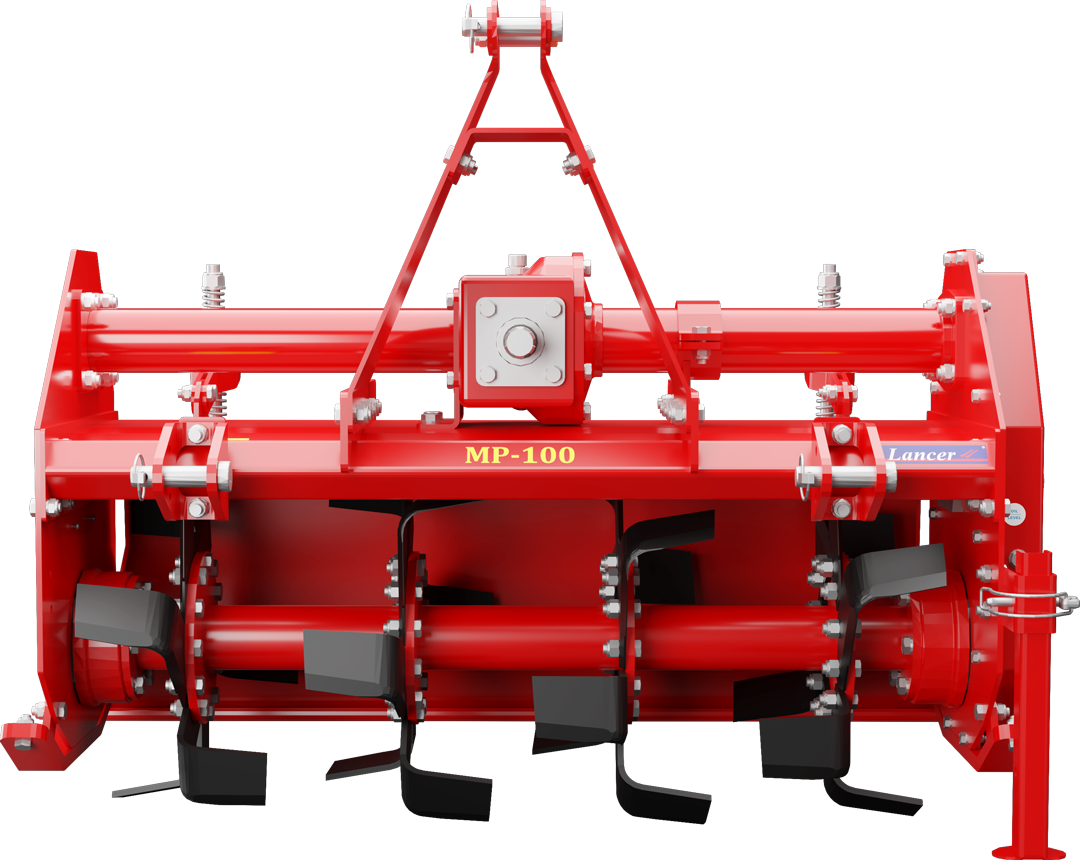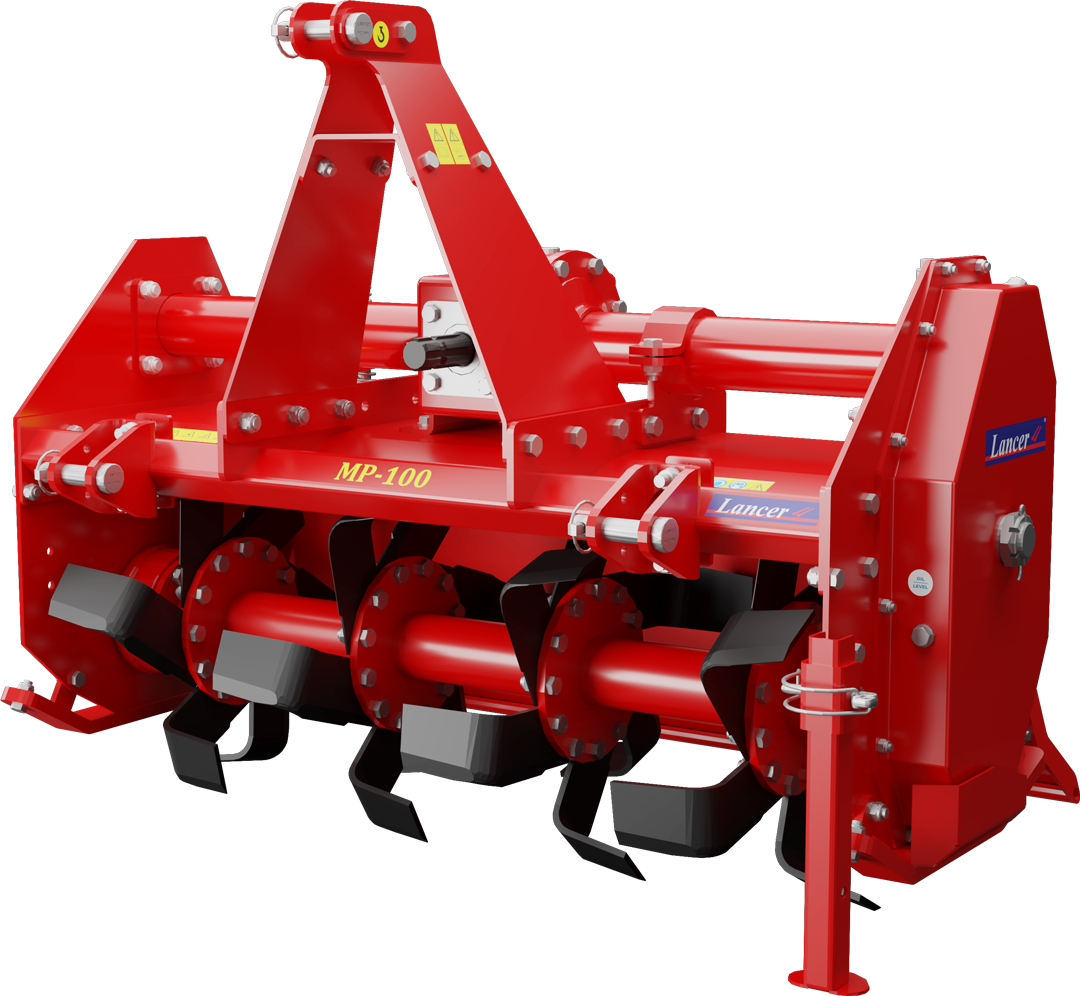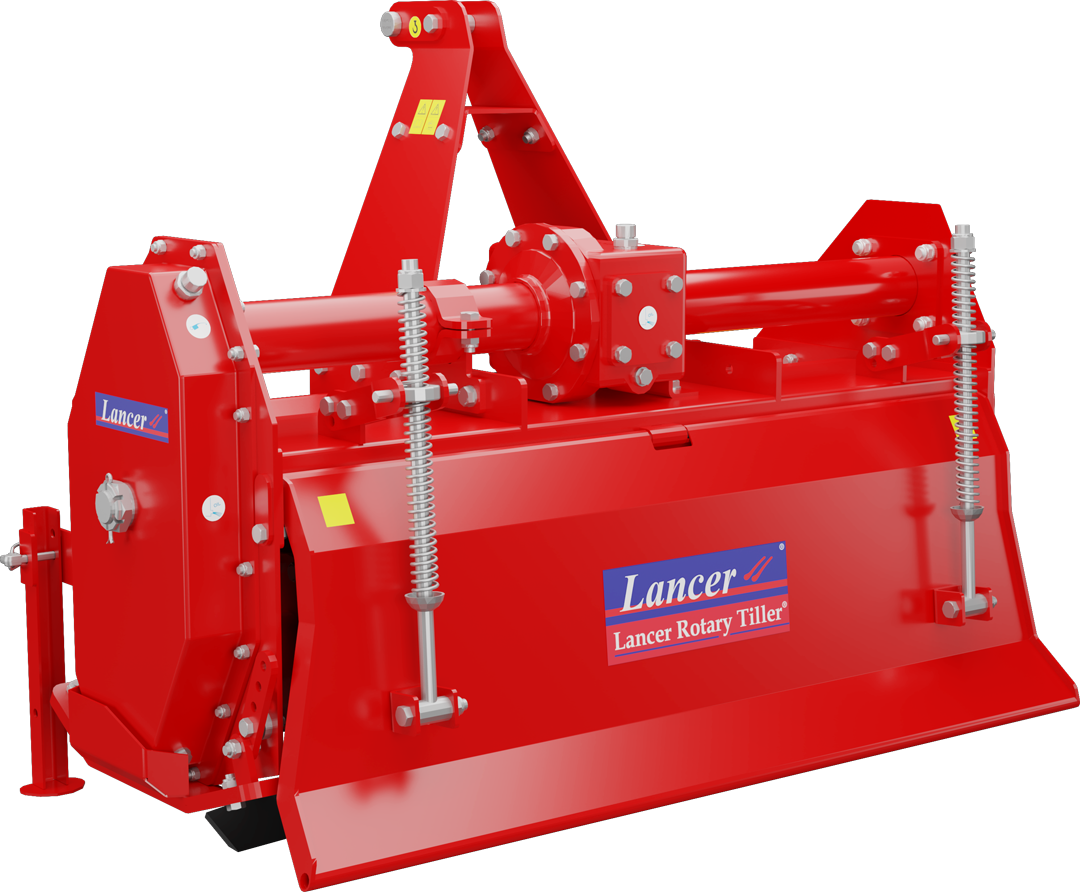 Lancer Rotary Tiller (Rotavator) MP Series
is a compact and economical option for a small or hobby farmers. Also it is used in inter-row cultivation in many areas. Many farmers also use this machine in small paddy fields i.e. wet cultivation.
Standard Equipment
Single Speed Gear Box ( For 540 RPM Only ).
L Type Blade, (70 x 7, ⦰ 12.5 x 46.5 )
Gear Driven Side Transmission
Powder Coated
Three Point Hitch Cat I.
Adjustable Depth Skid with Extra Strip.
Adjustable Lifting Bracket.
234 Rotor RPM.
Technical Chart
Features
On Request
Technical Chart
Model No. Unit
Working Width (DIM A)
Overall Width (DIM A)

Power Requirement

KW

HP

Working Depth
No. of Blades

Weight

KG

LBS

MP 80
800
970
7 – 18
10 – 25
125*
18
157
346
MP 90
900
1070
8 – 18
12 – 25
125*
24
162
357
MP 100
1000
1170
11 – 18
15 – 25
125*
24
173
381
MP 120
1200
1370
14 – 18
20 – 25
125*
30
183
403
Features
On Request