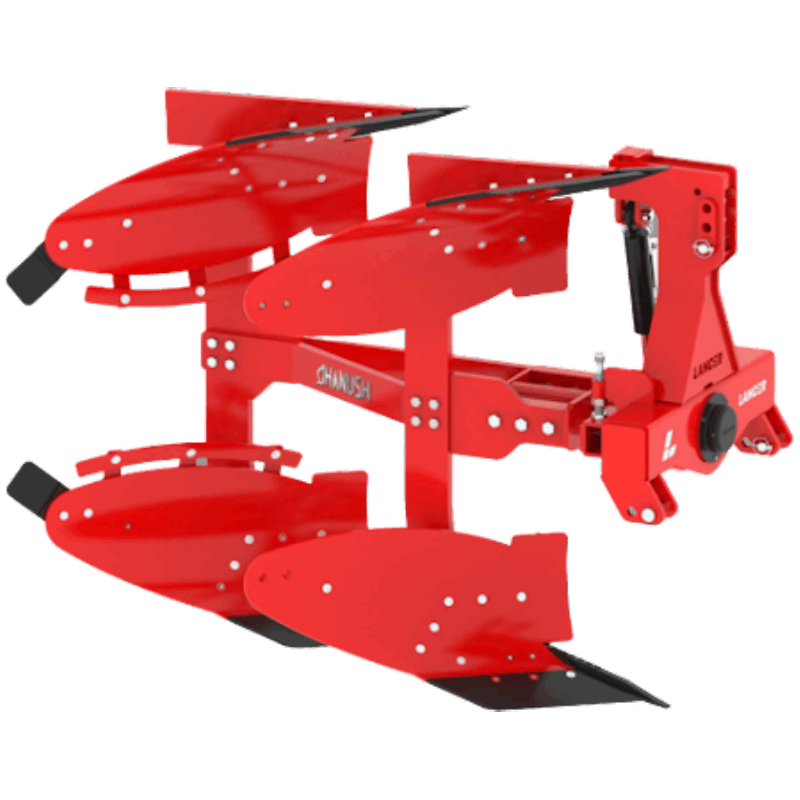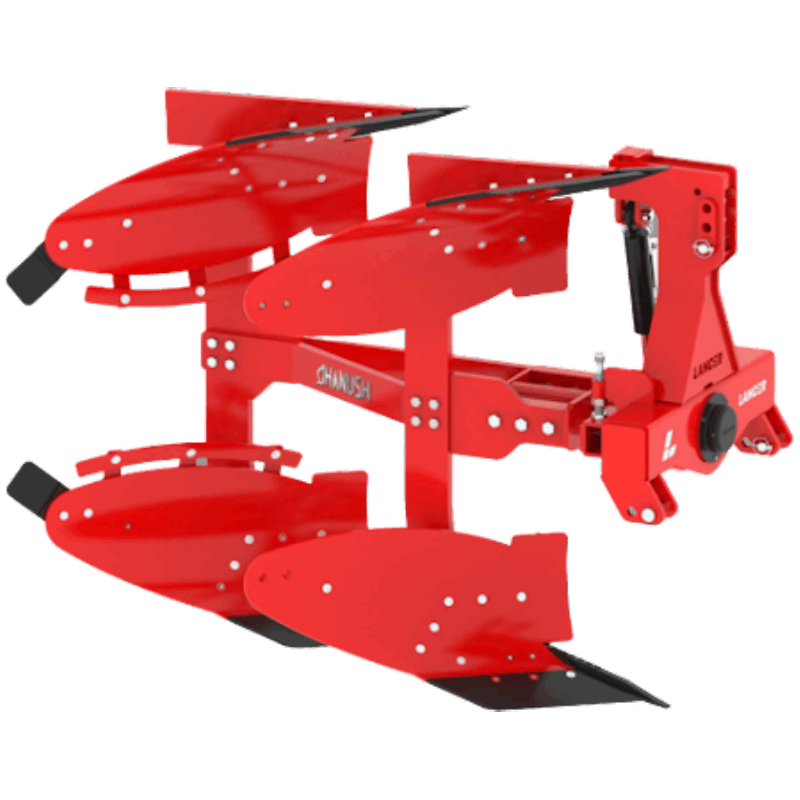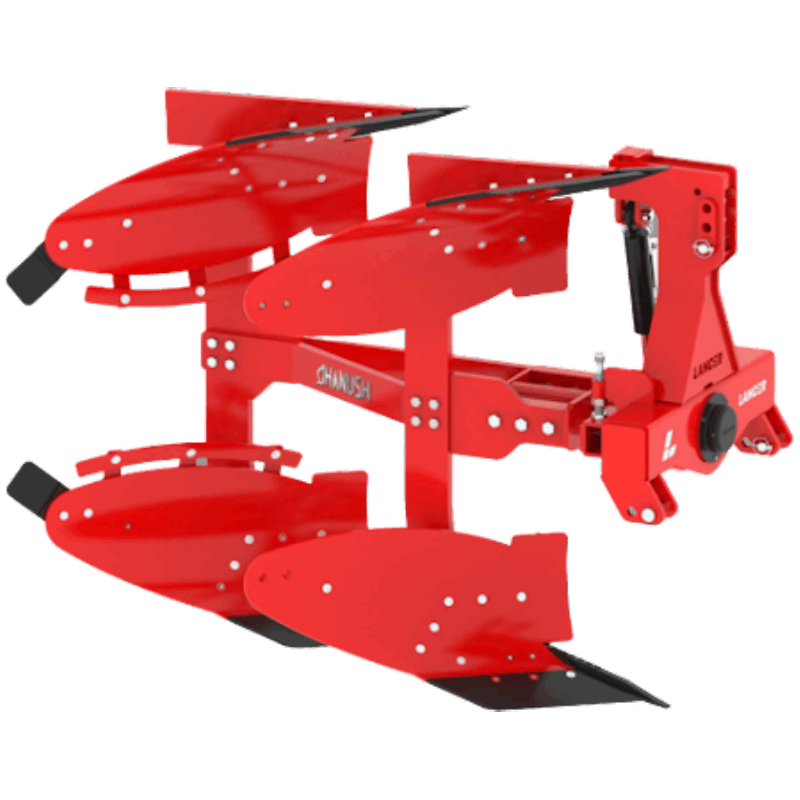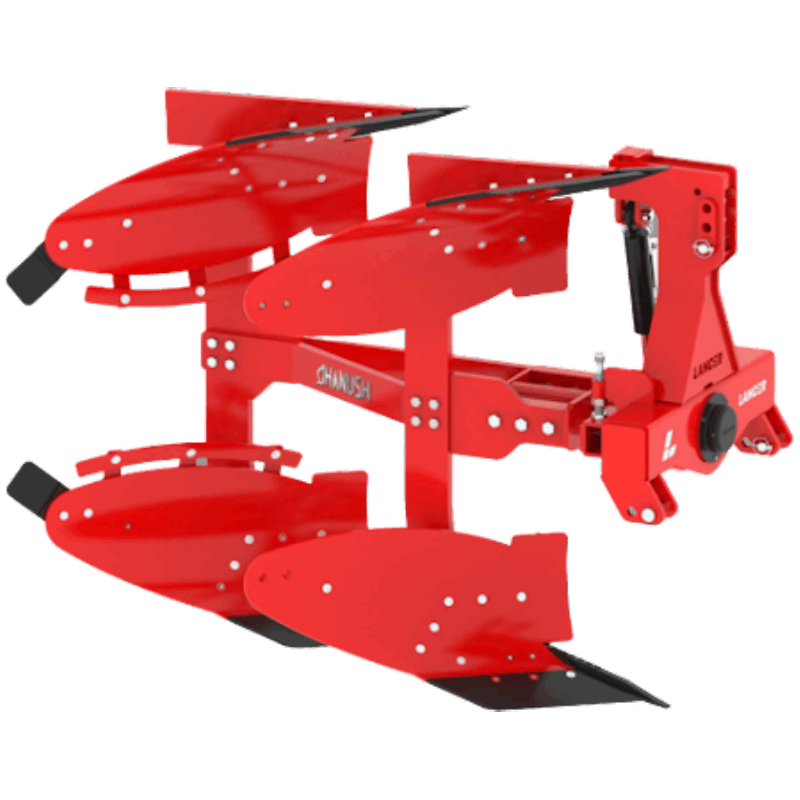 Lancer LRP series
Hydraulic Reversible Plough is range of double & Triple Furrow, Which can be coupled with 30 to 60 HP tractors. It is mainly Made from Virgin Material with rigid structure, High Strength material in tines and furrow with perfect mold to reduce load on tractor and Ploughing made easy for all Farmers.
Standard Equipment
Plough Side Hydraulic Unit.
Advanced Tool Kit.
Three Point Hitch Cat II.
Technical Chart
Features
On Request
Technical Chart
Model No.
Unit
DL 226
DM 236
DL 240
DM 245
DM 250
DM 340
DM 345
DM 243
DM 245
DM 249
DM 250
DM 255
Power Requirement
HP
KW
25 – 30
18 – 22
40 – 45
30 – 34
45 – 50
34 – 37
50 – 55
37 – 41
55 – 60
41 – 45
45 – 50
34 – 37
50 – 55
37 – 41
40 – 60
30 – 45
45 – 60
34 – 45
50 – 60
37 – 45
55 – 65
41 – 48
65 – 75
48 – 56
Require Tractor Rear Tyre
Inch
12.4.28
13.6.28
14.9.28
14.9.28
16.9.28
free size
free size
13.6.28
14.9.28
14.9.28
16.9.28
18.9.28
Main Frame
mm
100×25
115×25
115×25
115×25
115×25
115×20
115×25
100X25
100X25
100X25
100X25
100X25
Overall Heigth
Inch
42
50
55
55
55
50
50
55
55
55
55
55
Working Width
Inch
18
24
28
28
32
35
35
26
28
30
36
36
Tines Thickness
mm
25
30
32
32
35
28
32
25
25
30
30
36
Tines Shape
E
E
E
E
E
E
E
c
c
c
c
c
Mould Board Thickness
mm
7
6
8
8
10
6
7
6
8
8
10
10
Distance Between Two Tines
Inch
9
10/12
12
12/14
14
10.5
10.5
10
11
11
12
12
Shear Length
Inch
12
15
15
15
18
15
15
15
16
16
18
20
Shear Thickness
mm
10
11
11
11
11
11
11
12
12
12
12
12
Weight
Kg.
lbs
260
573
360
794
400
882
450
992
500
1102
400
882
450
992
435
959
450
992
490
1080
500
1102
550
1213
Features
On Request