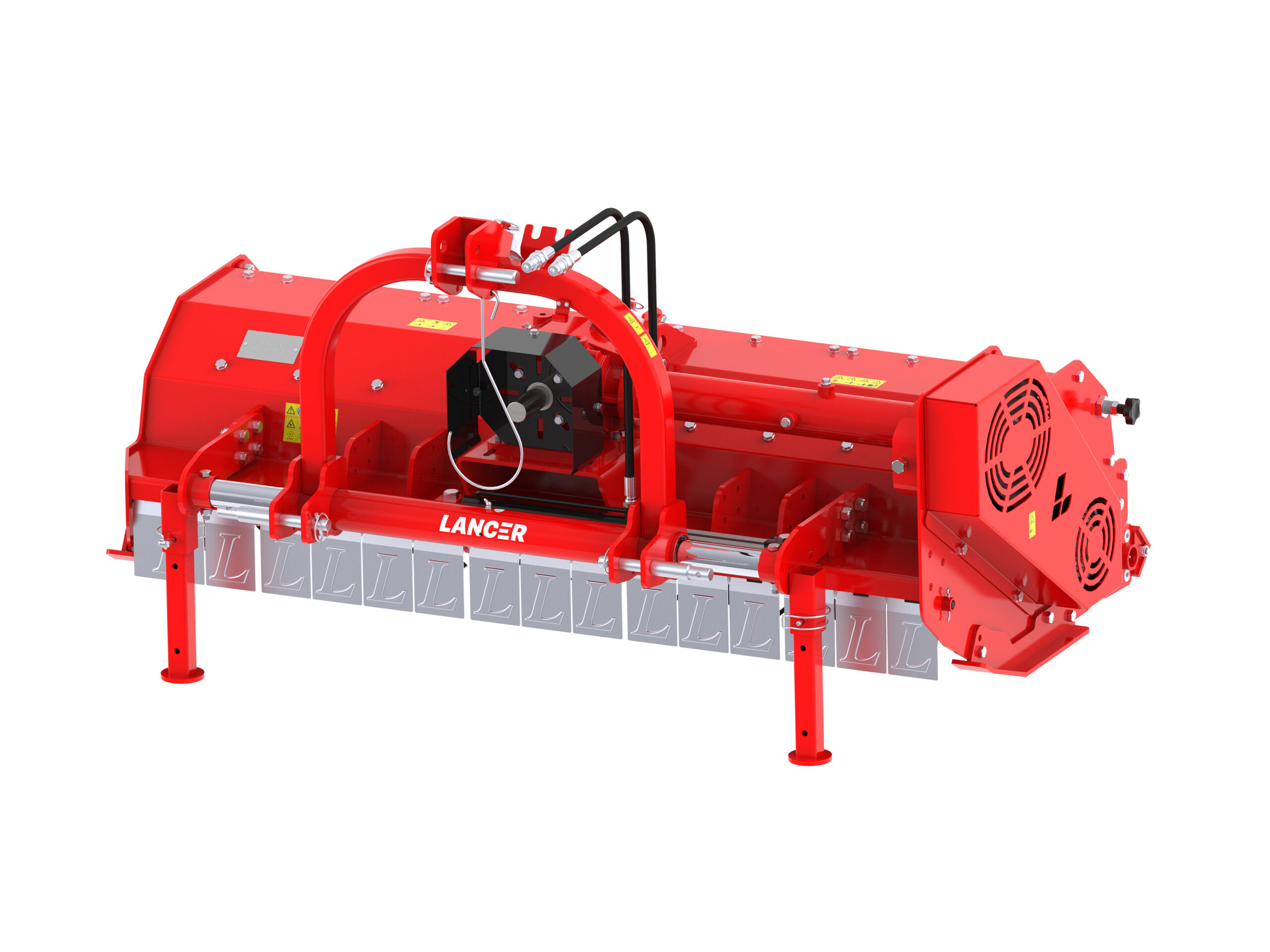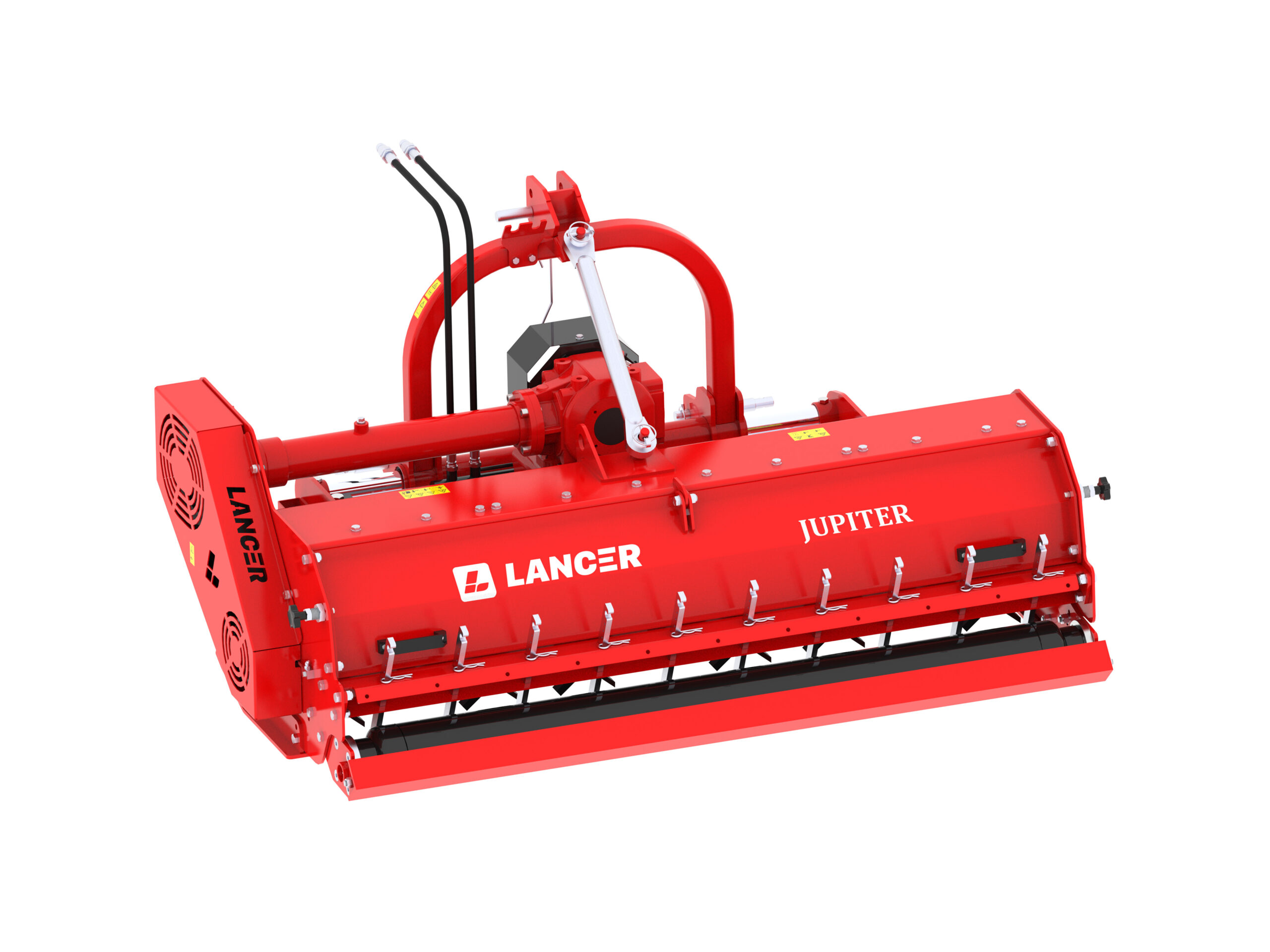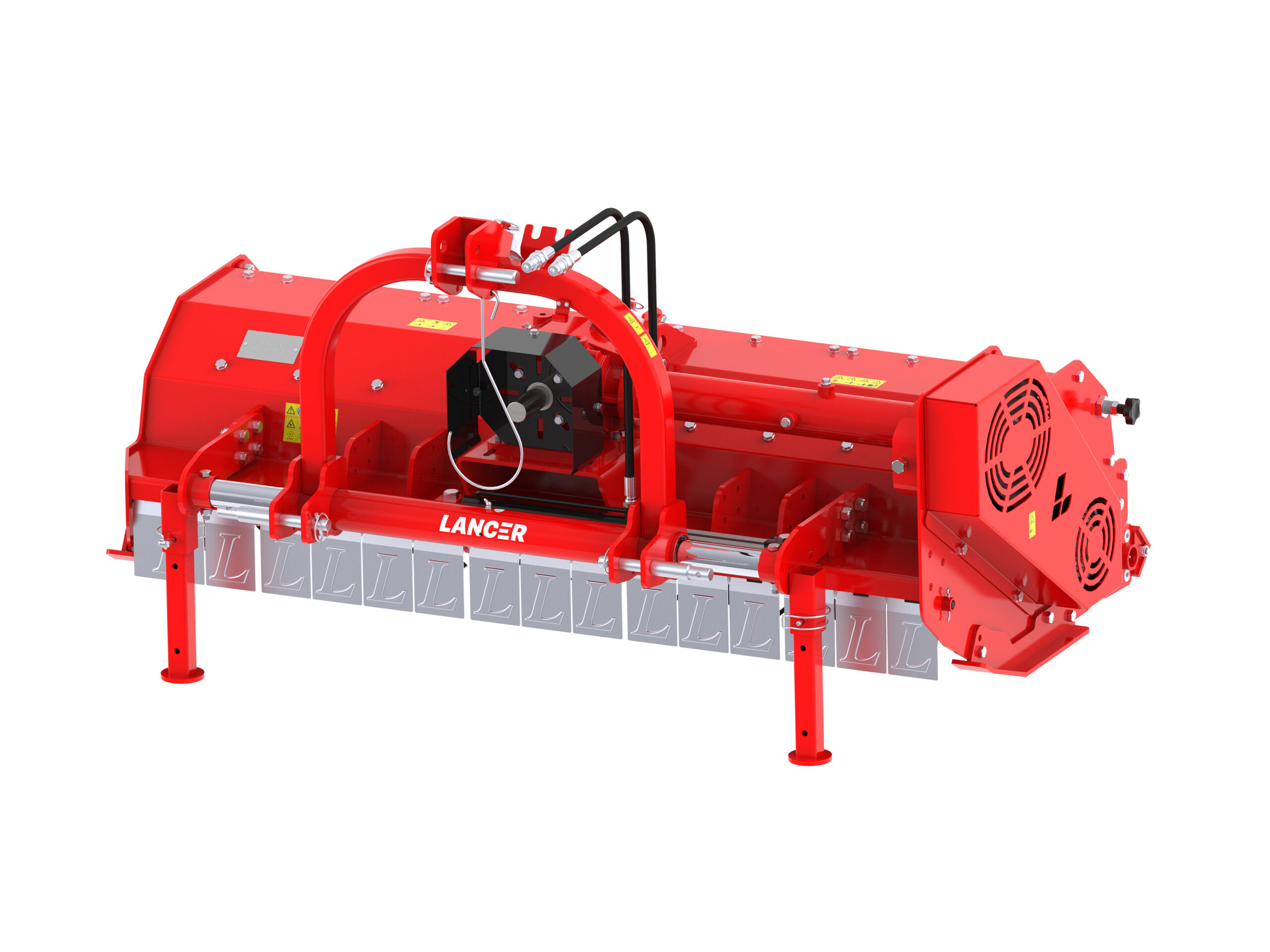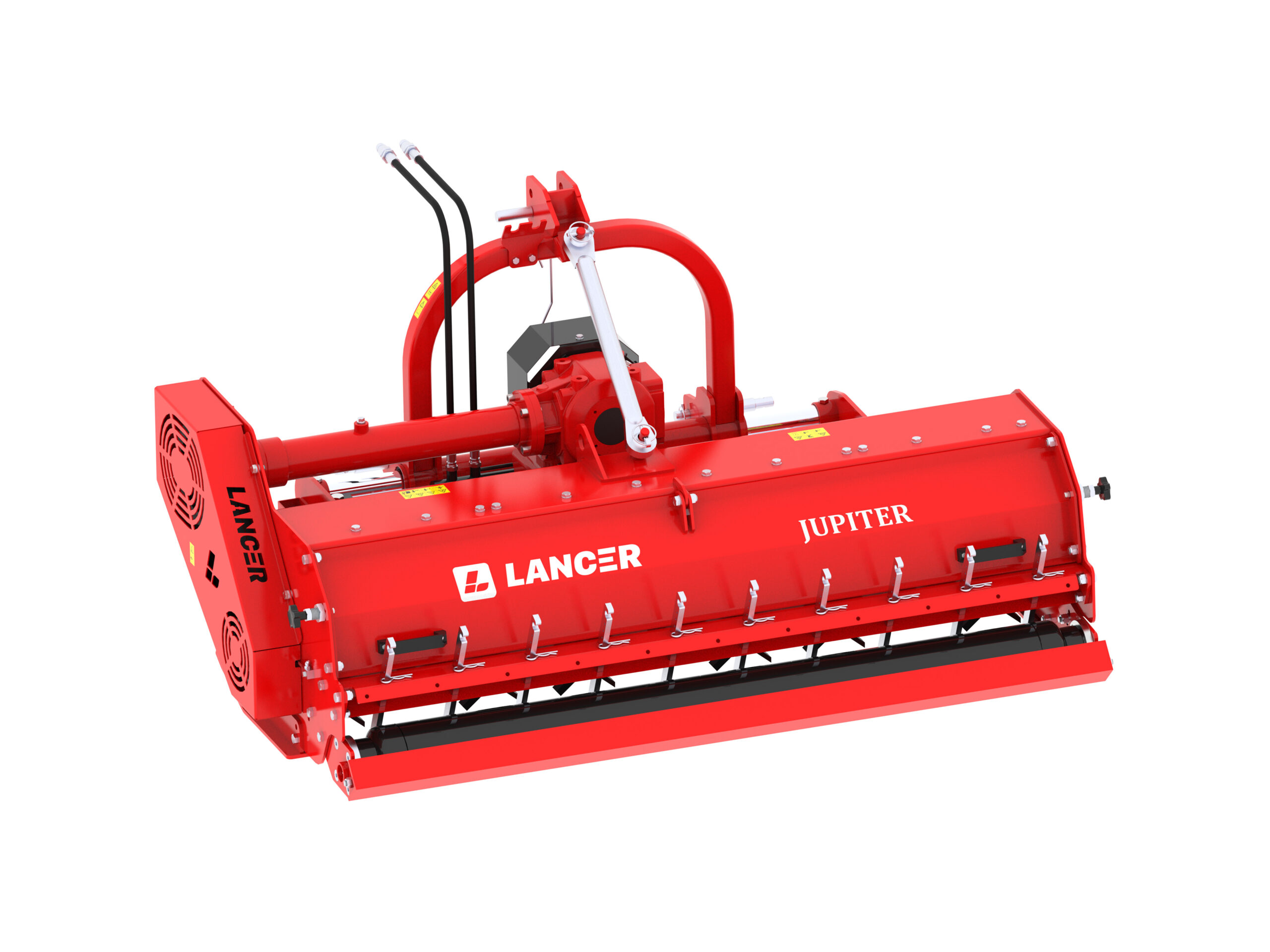 Lancer Jupiter JLH Series
Shredder/Mulcher/Flail Mower is Hydraulic side shift shredder for grass and branches up to Ø 4 M. It is special because of the variety of its use as it is suitable for grass as well as cutting small pieces in vineyards and orchards. It has Hydraulic Side Shifting which facilitates Easy Shifting of Machine for Orchards and critical areas like corners, below the trees,etc.
Standard Equipment
Electronically balanced rotor
Three Point Hitch Cat 1-2 with Hydraulic Side Shift
Gearbox with free wheel 540 RPM
3 XPB side belt transmission
Rear roller adjustable to 3 positions
Front protection with flaps
Back door easy to open & close (4 position locking with Plunger)
Side skids adjustable to 2 positions
counter knives.
Advanced Tool Kit.
Technical Chart
Features
On Request
Technical Chart
Model
No.
Working
Width (MM)
Power
Requirement

KW

HP

No. of
Blade
No of
Hammer

Weight

Kg

LBS

Overall Dimension ( MM )
Offset
Dimension
(MM)

W

mm

inch

D

mm

inch

H

mm

inch

JLH 120
1200
18 – 41
25 – 55
32
16
335
739
1370
54
1055
41.5
880
34.5
780
JLH 140
1400
22 – 41
30 – 55
36
18
365
805
1570
62
1055
41.5
880
34.5
856
JLH 160
1600
26 – 41
35 – 55
40
20
395
871
1770
70
1055
41.5
880
34.5
956
JLH 180
1800
29 – 41
40 – 55
44
22
420
926
1970
77
1055
41.5
880
34.5
1056
JLH 200
2000
34 -41
45 – 55
52
26
445
981
2170
85
1055
41.5
880
34.5
1156
Features
On Request